Our mission is to provide the most outstanding breast imaging service in the region, with a focus on compassion and personalized care.
The Bay Radiology goals are simple: 1) to solve problems for women (and men) with breast symptoms, quickly and efficiently and 2) to find breast cancers in asymptomatic women when they are tiny and curable.
Same day answers
Patients have the option to meet with Dr. Amodei at the time of their imaging studies. Full work-ups can be completed in one visit—so that patients can leave with answers, not questions. In most cases, patients who are found to have a lump or other problem can be seen that same day.
Fellowship-trained breast imagers
Most mammograms, including many in our local market, are read by general radiologists who have completed only 3 months of required training in breast imaging during their 5-year residency. These general radiologists may only read mammograms once or twice a month. In contrast, Dr. Amodei completed dedicated fellowship training in breast imaging at  Johns Hopkins and has specialized in women's imaging for over 14 years.
State of the art technology
Mammograms with tomosynthesis (aka 3D mammograms) have been shown to increase detection of invasive breast cancer (the ones that matter most) by 40%, and decrease false alarms by 15-40%. We are the first in Maryland to offer Clarity HD ultra-high resolution tomosynthesis and also utilize state of the art i2D to substantially decrease radiation doses.
Tomosynthesis-guided biopsy
What is the point of finding a tiny cancer with tomosynthesis if you can't biopsy it accurately? Bay Radiology was the first facility in Anne Arundel County to offer tomosynthesis-guided biopsy, so our team is very experienced.  Stereotactic biopsies can also be performed using our system and are typically much more comfortable than procedures performed on traditional prone tables.
Comfortable curved mammo paddle
Our new mammogram paddles have rounded edges and are curved, not flat, so they better fit the contours of the breast.  93% of women find them more comfortable!
Physician-performed ultrasound
In many centers, breast ultrasound is performed by a technologist. At Bay Radiology, all breast ultrasound is performed by the interpreting physician. This allows the physician to examine the breast and directly correlate the palpable lump or other abnormality with the imaging findings in real time rather than relying on a technologist. This also means that the patient gets to review her images directly with the physician on the day of the examination.
Dr. Laura Amodei was born and raised near Pittsburgh, PA. She earned her B.A. in Biochemistry at Washington University in St. Louis and her medical degree at The Mayo Clinic. Dr. Amodei completed her residency and fellowships in both breast and body imaging at Johns Hopkins. She also spent two years at Hopkins doing MRI research on an NIH training grant and was an instructor for residents and fellows. She and her husband, who both love the water, lived in Severna Park at that time.
From 2007 to 2011, Dr. Amodei served as the Deputy Director at the Charleston Breast Center (CBC) in Charleston, SC. The CBC was a free-standing state of the art breast center that offered digital mammography, physician-performed ultrasound, and breast MRI to patients regardless of their ability to pay. For her work there, Dr. Amodei was named one of the "Top 40 Under 40" by the Charleston Business Journal and was also named one of "Americas Top Radiologists" for breast imaging.
In 2010, Dr. Amodei's son was born congenitally deaf.  She and her family moved to Washington, DC so that he could attend a special school. She moved back to Severna Park with her husband, son, and daughter in 2014.
Throughout her career, Dr. Amodei has published multiple papers and has been an invited speaker at several academic meetings. She served as a full time healthcare consultant for McKinsey and Company for two years and has also been on the advisory boards for several companies, helping them to develop products that better serve the needs of patients. She was also an invited participant at The White House Physician Forum on Health Reform in May 2009.
From 2011 to 2017, Dr. Amodei served as a dedicated breast imager at Washington Radiology. WRA was the earliest adopter of 3D mammography and 3D tomosynthesis-guided biopsy in the Baltimore-Washington region, so Dr. Amodei has been interpreting low dose 3D mammograms for many years. She has been the owner of Bay Radiology since 2017 and is honored to have the opportunity to carry on the legacy of Bay Radiology's founder, Dr. Helen Mrose.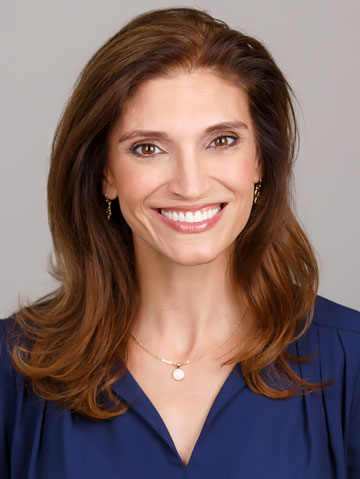 We are excited to announce that we have a new physician joining Bay Radiology. Dr. Claire Streibert trained at Yale and then at Johns Hopkins at the same time as Dr. Amodei. She is an experienced, dedicated fellowship-trained breast imager and Dr. Amodei's close personal friend. Unfortunately, she will only be at Bay Radiology temporarily. Dr. Streibert is buying a breast imaging center in the Philadelphia area that she plans to run like Bay Radiology–state of the art technology, fellowship-trained MDs, same day answers. But we are SO lucky to have her here this year. She will be seeing patients at Bay Radiology while Dr. Amodei is away at medical conferences, on vacation, etc. This will also give Dr. Amodei the time she needs to find and recruit our permanent second MD. Please join us in welcoming Dr. Streibert to Bay Radiology!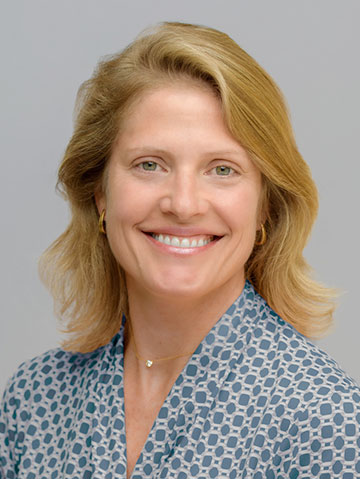 Dr. Helen Mrose attended Smith College, earned both PhD and MD degrees from Yale University, and then completed radiology residency and breast imaging fellowship training at Massachusetts General Hospital (Harvard). Initially, she was on the faculty at Massachusetts General Hospital, then at the National Institutes of Health (NIH), and subsequently served as the Director of Breast Imaging at several medical institutions in our area including George Washington University, Mercy Medical Center in Baltimore, and the University of Maryland.
Over time, drawing on her outstanding training and experience, Dr. Mrose conceived of a better way to perform breast cancer screening: all mammograms would be performed on state of the art equipment and read by fellowship trained breast imagers immediately after they were performed, and if additional imaging were needed, it would be performed that same day. This provides the highest level of breast cancer detection with the lowest degree of patient anxiety. She saw her first patients at Bay Radiology in 2010 and built it into a thriving, well-regarded practice.
In 2017, Dr. Mrose decided to phase back from full time practice and sold Bay Radiology to Dr. Amodei, whom she knew would continue Bay Radiology's special model of care. Dr. Mrose retired fully from Bay Radiology in the summer 2019 and is enjoying living in Park City, Utah.